We are interested in hearing from our followers about what they believe is truly the best software for real estate teams.
It is said that software is eating the world, and we are inclined to agree with that statement. With the worldwide proliferation and advancement of software in nearly every sphere of human activity, real estate software is now represented by a vast variety of products. Each has its strengths, be it affordability, high volume and quality of leads, or seamless user experience, and each has its weak points. Opinions tend to differ on this issue, that's why we would like to hear from you, our readers, what you believe is the overall best real estate software on the market.
Take our survey!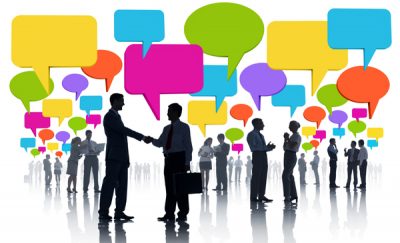 We have compiled a list of big-name software products, with the hope of finding out which one our followers love the most. The survey covers 14 software products, each of which you will be asked to rate on a 10-point scale. We strive to determine the overall best real estate software, so your participation would enormously help us to find a winner. Please follow this link.
2017 Software Study: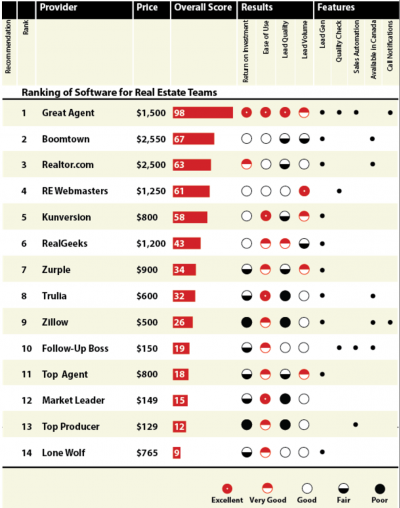 Our research of real estate software systems has been going on for several months so far. And now we are interested in seeing if anything has changed since we last researched our followers' satisfaction with different types of software.
This study was based on 5 crucial categories, namely, Lead Volume, Lead Quality, ROI, Ease of Use, and Features.
After careful analysis of data and subsequent deliberation, we ranked Great Agent as the #1 real estate CRM, with RE Webmasters and Kunversion following close behind. All 3 systems also received a lot of positive feedback from the users.
Our findings are already useful for anyone who's on the outlook for a quality real estate software solution. But we want to attain even sharper precision in our verdict. Help us out by taking the surveys linked above, and find out more information about our previous study on CRM software here.