The growth of social media websites have been unprecedented, and now they have turned into an invaluable advertising tool which is being used extensively in the real estate industry.
Social media has made a climb in the real estate market over the recent years. It helps a real estate team in numerous aspects, such as enhancing marketing strategies, reaching new clients, and providing a platform for sharing new ideas and opportunities. Perhaps most importantly though, it has helped tremendously in generating innumerable listings and attracting big-name clients in the process.
How is it done?
Many teams decide to use Facebook, Twitter, Instagram, or Pinterest as their media of choice to generate listings. Some may use several SM platforms, which is a wise decision. The key is to continuously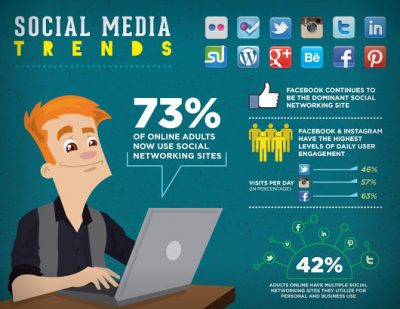 run campaigns on these websites, attract users, generate leads and convert them into clients. An important factor to consider is the most favorable time and day to post new content – it varies for all social media. Extensive research is required to start generating listings by means of social media. Followers want to know they are getting the best deals they can ever find online. It is also essential to know what kind of followers are viewing your social media sites – location, age range, gender, financial status, interests and so on. By knowing your followers, it is pretty straightforward to predict the kind of deals they are likely to target and tailor your campaigns accordingly.
How to make it easier
Of course, social media marketing demands a lot of time and effort. It takes two or more hours on average per day to make sure that the timing of posts is right and that the listings retrieved aren't flawed. Luckily, there is a quick and foolproof way to ensure that correct listings are sent out and your team is not burdened with strenuous background research.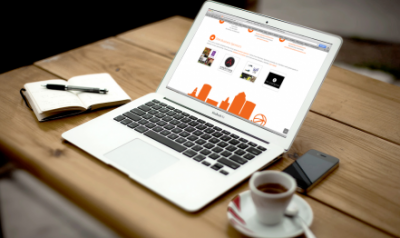 Many teams have found a way to automate the research process by using specialized software such as Great Agent (currently ranked #1 of 12) and Top Producer (ranked #13 of 14). These real estate CRMs work rapidly to sort through real estate statistics and surveys making sure that your target demographics are taken care of. This exponentially shortens the time spent on research aimed at finding the crucial information needed to provide the best listings for your follower base.
If you are interested in learning what software solutions you should avoid because of an inferior quality-to-price ratio, you can read my full story comparing all major real estate software here.