The real estate market nowadays experiences no scarcity in homeowner insurance companies to choose from. With the help of Consumer Reports, we've selected a few of them that actually do an excellent job for the money asked.
If you are a broker or a team leader, you certainly know the importance of providing strong homeowner insurance policies. A solid insurance policy often is the last drop in the chalice of a signed contract. There are a lot of homeowner insurance companies to choose from, but only a few give you the superior services commensurate with the pricing. We have taken the liberty of researching Consumer Reports in order to find out what the best 5 insurance companies are. Note that each company was measured by its success in six different categories: "ease of reaching an agent," "agent courtesy," "promptness of response," "process simplicity," "damage amount," and "timely payment"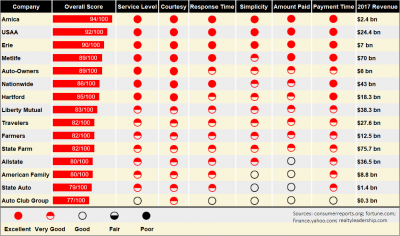 Undoubtedly, this information might prove essential to your company's success. Knowing what features different insurance companies offer will help you provide a quality counsel to current homebuyers as well as to your past clients. Without further ado, here are 5 best homeowner insurance companies we've found, ranked on the 100-point scale according to the Consumer Reports Reader Score:
1. Amica
Amica tops this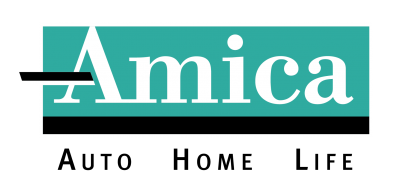 list scoring 94/100. It received "excellent" ratings in all six categories, proving its indisputable superiority as an insurance agency. According to clients, they are best known for their "easiest claim process." If your brokerage is looking for a way to offer the easy claim filing process as a service, Amica would be an obvious way to go.
2. USAA
USAA comes in a close second, with a score of

92/100 and "excellent" ratings in all six categories, just like our winner. USAA prides itself on "customer satisfaction" and reasonably so – this company has received some of the best feedback in the insurance industry. If you are looking for a hospitable company that will cater to your personal needs, go for USAA and you'll never regret it.
3. Erie
Erie is right in the middle, with a score of

90/100 and "excellent" grades throughout all 6 categories. Erie's strongest feature is "positive feedback" – this company is characterized by a very optimistic public sentiment toward its services and thousands of positive reviews from its past and present clients prove it. This is a fantastic option if you want to enjoy the "set-and-forget" insurance services and increase the likelihood of getting a referral from satisfied clients in the future.
4. MetLife
MetLife with its "best replacement coverage"

feature earns fourth place, having earned 89 points out of 100. Though their "process simplicity" fell somewhat below par having received the "very good" rating, Metlife got "excellent" on the rest of the exams. If the houses you are selling are prone to damages, or you are selling in an area that is commonly frequented by natural disasters, MetLife would be an excellent choice for the homebuyers you are accommodating for.
5. Auto-Owners
Auto-Owners appears the last on our list, but

being the fifth best company of hundreds is quite an accomplishment! This insurance agency matches the Consumer Reports Reader Score of MetLife, scoring 89/100. They received "excellent" ratings for "ease of reaching an agent," and "agent courtesy," and "very good" ratings in the other 4 categories. Auto-owners's mission statement emphasizes their "No Problem"® claims service, which is presented as their decisive edge. Therefore, if you are looking for an easy way to file claims, Auto-Owners is another viable option, much like Amica.