Brand recognition and brand reputation have always meant a lot in any industry, but the real estate market in 2017 is a place where these concepts are to be paid the most attention.
Branding is an extremely important aspect of the real estate community. Certain brands carry eminent reputations while others may not be as well-known. What your brand means to clients and other realtors is a bedrock of your company's success. In a word, branding could make you or break you.
Latest Study Released
A new survey completed by Realty Leadership indicates that RE/MAX might supersede Century 21 as the most recognized real estate brand.

This demonstrates a strong reputation within both the Century 21 and RE/MAX communities since their clients know who they are and are satisfied with the services being rendered to them. Coldwell Banker with over 80,000 agents is the third most popular brokerage, but it was not included in this study, therefore the exact digits are unavailable.
Most consumers tend to hold their regional brands and independent brokerages in higher regard. Aside from those, Keller Williams, RE/MAX and Berkshire Hathaway are the most respected agencies. According to the National Association of Realtors' latest study of all franchise chains, Keller Williams has more realtors than any chain analyzed, so it's not unlikely that it will quickly catch up one day soon and reclaim its former glory.
Why is the brand of an independent brokerage or team important too?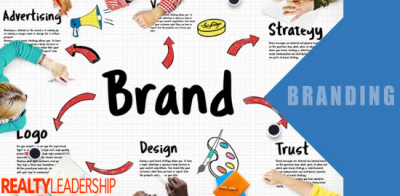 As mentioned earlier, the worth of your brand lies within the brand reputation itself. To improve public opinion associated with your brand, first you need to figure out what it is about your brand your customers love, why it is important to them, and what differentiates it from your competitors' brands. Buyers and sellers typically look for unique forms of service. They want something convenient and hospitable, meanwhile not run-of-the-mill. Using various forms of technology is a great way to set yourself apart from the rest. Even growing teams within the major brands are extensively using real estate CRMs such as Great Agent to appeal to their clients by means of the online platform that optimizes data flow and produces better results for their clients' businesses. This attracts realtors, buyers and sellers alike, because they know as a statistically proven fact that they will be getting the best deals out there.
Brand reputation can also be measured by the dollar value of the brand itself. As your brand grows, so does its monetary worth. Ask yourself, "If you sold your team or brokerage today, how much money would you make off of it?" This is a crucial concept to know because high valuation attracts important clients. To maximize the value of your team or brokerage, you need to maximize the value of your brand and your book of business. Investors typically do not want to commit to a brand of a low worth. It's a cycle – by growing your brand reputation you attract more clients, word of mouth starts working, your brand becomes even more recognized, which attracts more customers, and there it goes.
Once your brand – and therefore reputation – starts to grow, so does your company's net worth. The value of your real estate team or brokerage controls the amount of work to be done to retain existing customers and bring in new ones. The more work is put in, the more comes out as a result, further increasing your company's worth. As your brand becomes more recognized, the reputation of your company matures, thus bringing more clients and, consequently, higher net worth.
How to improve your team's brand:
Brand improvement is an important element of real estate, whether your company has been around for years or is just starting out. Whether you are running a brand within a brand, such as a RE/MAX office or a Keller Williams team, or if you are working as an independent brokerage, there are simple steps you can take to improve your brand without spending a dime.
Be different
Differentiation is key in the real estate (and pretty much everywhere else). If you are no different, you might not exist and things would not change a bit. In today's world, you have to be unique in some regard to stand out and leave your potential and past clients positively impressed. While you may be known as the guy that donates to the children's museum more than anyone else, or the broker who always brings a treat for their clients' pets, this all is secondary to whether or not you exploit a unique edge of your brand. Presenting this edge to your clients is perhaps the most important aspect of the brand improvement process.
Get active referrals
Your internal processes and service delivering machine should serve to improve your brand, not imperil it. As a rule of thumb, each new client your brokerage services should bring an average of 5 referrals within the five years following the transaction. Providing a quality service is the only way to ensure that more referrals are brought in every year. This goes into your recruitment and agent retainment strategy too. For example, there are brokerages who reward agents who bring in the most referrals in a given year with a fully paid Mercedes leased for the following year. Once again – be bold, be different, revolutionize the referral policy within your firm. More referrals means more people getting a good insight on how great your brand is – another direct measurement of success.
Find newer technology
Technology is thriving in the real estate business and many people are starting to incorporate it into their day-to-day work processes. Implementing a state-of-the-art technology will undoubtedly lead to a more reputable brand. Solutions like Realtor.com, currently ranked #3 of 14 solutions we studied help tremendously in expanding brand recognition and boosting revenues that suffice to cover new operating expenses and leave a brokerage with profits larger than before. For a complete overview of the current rankings of software and marketing technology tools, our study comparing 2017 real estate software.