Historic homes: some tips for selling.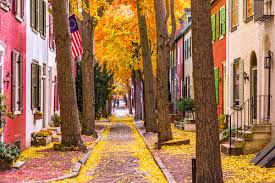 Every home has a history, although some have a more cultured history than others. Historic homes are appealing to a certain target of customers because of their architectural charm and the stories that lay behind them. When selling a historic home, there are a few key concepts to keep in mind:
1. Know the home's history.
Do your research before showing a home and make sure you know every little detail about the home's past. Clients interested in historical homes are typically most interested in the stories that lay within the walls – look up past owners, when the home was build, any important events that were going on in the area at the time, etc. You should be able to answer any question that a client has about what happened in the past.
2. Explain architecture.
Any architectural buff will be drawn to a historic home. It is important to know not only what type of home you are selling, but also what types of fixtures, moldings, and craftsmanship it offers. People adore the classic features of historic homes, and being able to draw upon the undeniable quality of the home will increase the chances of making a sale.
3. Sell on stories.
Letting a customer know that they will be building onto history is a great way to make sure a historic home sells. Using phrases such as "you will be the 21st family to inhabit this home," or "think of all the memories that have been made in this home – your family will be adding onto those" is a great way to appeal to the nostalgic side of clients. After all, buying a home is not solely a lodging investment – it is an investment on memories and stories that your family will be able to tell for years to come.