Getting approved for loans could become much quicker and easier with the help of AI.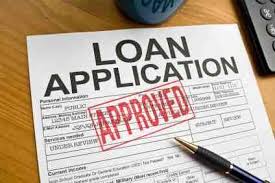 It is no secret that the current speed of gaining a mortgage approval is s l o w. However, real estate experts understand the dissatisfaction, and they are working to come up with a solution – possibly by using artificial intelligence.
What company is the mastermind behind this? CoreLogic – a global property and analytics provider. CoreLogic recently stated in a blog post, "the processes used to approve a borrower for a loan can be inefficient and time-consuming" – something that anyone who has gone through the process can certainly agree with.
They also state, "With so many potential income variables to calculate – from passive and portfolio income streams, like rental and investment revenue, to traditional income sources like borrower salary, raises and bonuses – this process requires multiple touch points and review cycles." – no wonder the process is as lengthy as it is. However, there is a solution! This is where artificial intelligence comes in:
"By automating the collection of a borrower's income data and standardizing a workflow for income analysis and calculation, underwriters would benefit from accelerated processing and more accurate and consistent results. New sources of potential income could be automatically suggested based on a borrower's unique situation, and missing documents could be easily identified – all in the interest of making smarter underwriting decisions in a fraction of the time."
There isn't word yet on when exactly this change will be made, but we are all awaiting anxiously for it to happen – as we are sure millions of others are, who are waiting on their loans. Artificial intelligence has been changing the face of real estate for the past few years, and it is still continuing to make progress. While the current mortgage approval system takes several meetings and physical signatures between the borrower and lender, pretty soon it could be as easy as a click of a few buttons. We're keeping our fingers crossed that it works out soon.