You don't have to be the best at predicting the future; you only have to be the best at responding to the present.
There are two main ways to measure your progress in this or any year. You may take stock of what you hoped to accomplish and what you actually accomplished. Think back to the resolutions you made nearly a year ago. Have they fallen by the wayside? Have you met or exceeded your own expectations?
Metrics, success, and failure
Hopefully these two measures, those of aspiration and actuality, looked somewhat similar to each other. This means that you accomplished in large part what you intended to accomplish. But hopefully they also looked a little bit different.
If what you actually accomplished is different from the set of goals you hoped to attain, this doesn't mean failure. In fact, it more likely means success. If certain goals went unmet, you learned more about what is possible. You also learned where your strengths and weaknesses lie. You probably discovered more about the patterns of the economy and the housing market.
The arising of new goals
Where even bigger successes lie is in the goals that arose over the course of the year. If you were on top of your game in responding to new trends and incidents in your field this year, that means you developed new goals you didn't even imagine having.
Goals can be big or small. Just because social media marketing has played a bigger role in business this year than ever before doesn't mean you need to set a goal to be the most popular account on Instagram.
However, if your business didn't have an Instagram page at the beginning of the year, maybe it has one now. A goal for next year could be to make better use of hashtags or simply to post more.
Adaptability is important in any profession, but even more so in the volatile and capricious real estate arena. The best thing about adaptability is that it never ends. As things constantly evolve around you, you have the opportunity and the imperative to evolve with them.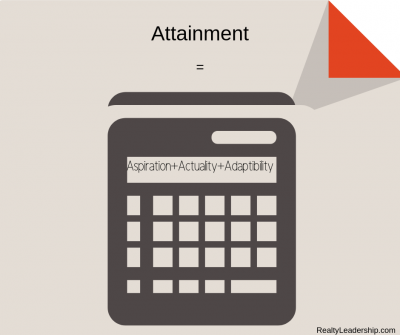 The changes you made—or didn't make—this year will set the stage for larger and even more effective changes in the coming year.
Confident, calculated unpreparedness
Armed with the goals you set and the goals you met, you should be able to prepare for 2021 confidently—and also be confidently unprepared. What does confident unpreparedness mean? Well, the answer will be different for everyone, but at its core, it fundamentally looks the same.
Confident or calculated unpreparedness means knowing what you can and can't prepare for. You can study the trends in the housing market, listen to the experts, and make educated decisions about your marketing plans, personal brand, client relationships, or continuing education.
However, you can't hope to know exactly how and when the economy or the market will change. You can be certain of this, with complete confidence. You can also be certain that none of your competitors can see the future, either.
You don't have to be the best at predicting the future; you only have to be the best at responding to the present. This means a balance of foresight and adaptability and, most importantly, the ability to correct mistakes with redirection.