Promoting your Open House by simply posting advertisements on social media platforms can get stale. By using Snapchat to promote your open house, you can attract a much younger demographic in an exciting and new way.
In the modern era, there are many tools that an agent can utilize to sell homes. While throwing an open house is the traditional way to show off a home, that doesn't mean that you can't apply modern applications to promote it.
Enter Snapchat, a very modern application that can aid you in promoting your open house.
What is Snapchat?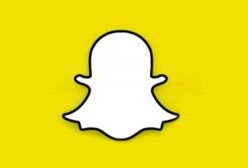 Snapchat is a messenger app that allows users to send photos and videos with text, filters, drawings, and emojis. Users can send these photos and videos (called "snaps") to their friends and family to enjoy. Once sent and opened, the photo and videos are gone forever (unless screenshotted).
Snapchat also has a feature called "My Story" and "Geofilters". Snapchat users can upload specific pictures and videos to their Story which will stay on for 24 hours before expiring like any other snap. Geofilters are filters that are set to a specific area. If Snapchat has access to your location through your phone, you will have access to Snapchat's Geofilters. There are many possible Geofilters from landmarks, events, universities, cities, and so on.
How do I use it?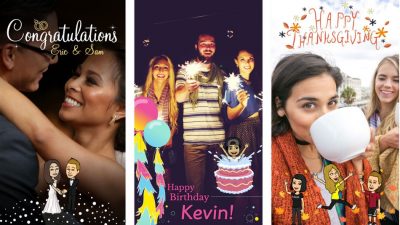 The first thing to do is to sign up and create an account. Download the Snapchat app from Appstore/Google Play, and after you have finished creating your account, follow the next steps:
1. Upload your Snapcode – The first step is to get your snapcode and username everywhere. Treat it as you would on any other social media platform such as Facebook or LinkedIn.
2. Design and Submit a Snapchat Geofilter – The next step to promoting on Snapchat is to submit a Geofilter for your open house. Click here to see the guidelines on submitting a Geofilter for Snapchat. Try to make the graphic you submit as bright and outstanding as possible. The duller the graphic, the less people will care.
3. Geofence a Specific Area – Geofencing is establishing the location and the range of your Geofilter. Obviously, it's imperative that the area include where your open house is located, but you're going to need to cover the nearest neighborhood as well.
4. Utilize the App to its Full Potential – Snap your open house and put it on your story, show off the neighborhood, take pictures of open listings, and record videos of unique features of homes. This allows users to check out features of your home without being there. It also allows them to see aspects of the home that they may not be able to see through standard promotional photos.
5. Attract Leads – Snapchat is an unconventional way to interact with clients. It definitely stands out and leaves an impression on potential leads. Furthermore, it also attracts a younger demographic since they are the ones primarily using the application.
Bottom Line
Snapchat is a fantastic way to attract leads to your open house. It's simple, engaging, and only requires potential leads to use a photo app that they have already had to begin with. By following these steps, you will connect with younger potential leads and use a completely brand new platform to promote future real estate services.