'Tis the season to market homes!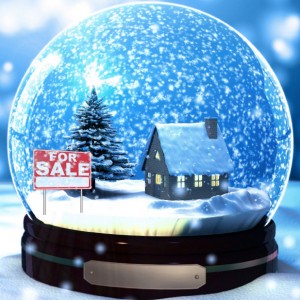 It is no secret that many people look into buying during the holiday season – it is the time of gift giving, the time of thanks, and the time that most people are willing to spend a large bundle of money. With everyone in the holiday spirit, this time of year is the perfect time to spruce up open houses and home showings, in order to make the experience as holly jolly for everyone involved as you can. Here are some tips we found that work well for seasonal marketing:
1. Don't go overboard.
Yes, we all know those people that like to deck the halls from head to toe with tinsel and sparkly lights. But too much decoration can take away from the actual décor of the home – a few decorations to set the holiday mood will do the trick, without setting your clients into a holiday trance.
2. Be respectful of all holidays.
This may seem like an obvious one, but with Christmas as the dominant holiday in the United States, it may be simple to forget that not everyone celebrates it. Therefore, staging a home with generic decorations may be the best way to go. For example, instead of setting up a nativity scene, opt for a basket of ornaments or a winter wreath. That way, those with different religions won't feel out-of-place while viewing the home and everyone will still receive the holiday cheer they're looking for.
3. Dress the part!
Much like any other showing you perform, it is important to make yourself look approachable to potential clients. During the holidays, many agents will trade out their suits and heels for holiday sweaters and jingle bell earrings – and it works! When clients see you dressed in the holiday spirit, they feel more comfortable and warmer in the festive home they are viewing – so don't be afraid to break out the reindeer antlers.