This summer will be busy - but there are a few things that can help.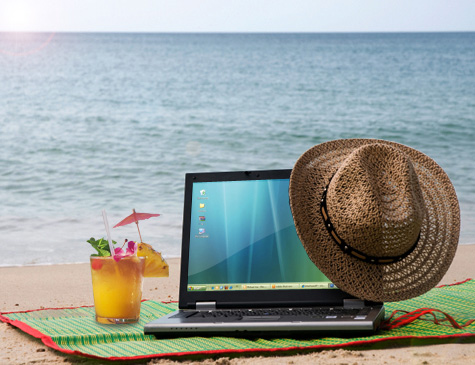 As summer approaches, brokerages everywhere will have a lot of work on their hands. Spring and summer months are typically the busiest in real estate, and due to our lackluster spring this year, it is expected that business will pick up rapidly throughout the summer.
While this will take a lot of effort and hard work this year, especially due to the shortage of inventory that we've been seeing throughout the past few months, there are a few apps and new technology that may make your workload just a bit easier as the weather and work both become hotter:
Run through Google Apps, G Suite Marketplace has almost everything a real estate professional could be looking for. If you want to focus all your technology in one place, G Suite Marketplace is the best place to do it. Containing various apps that can be downloaded due to your needs and interests, you can find almost everything you need here – from CRM to calendars to scheduling applications.
Dealing specifically with CRM, Contactually is the only app you'll need if you're looking for help in that specific area. This app specializes in lead generation and relationship management, which are two components that will be in high demand this summer. This app also includes marketing automation, bulk email service, and email templates, which will all add more ease to your busy workload and create a more leisurely business experience overall.
Matterport allows for a "3D showcase" of whatever you wish – something that real estate professionals can take a considerable amount of advantage of. Virtual tours are becoming a hot commodity in the real estate world, and Matterport could be just the app to create virtual tours for your clients. It can also be used further for listing meetings or presentations, if you are conducting out-of-state or even overseas business with clients – wherever you are, Matterport will allow for seamless communication and presentation tools.