Physical safety is an important part of professional success.
As an agent, you will be exposed to all manner of locales, some more secure than others. While it's easy to get caught up in the rush of a new lead or potential sale, always remember to keep your own safety in mind. This is the best way you can serve your clients.
Sadly, real estate agents have often been the victims of violent crimes, though perhaps not as harrowing as police procedural dramas would lead one to believe. They can present prime targets because they may not be as familiar with the neighborhood as an actual resident, and they are often found alone; for example before and after showing properties.
However, there are many best practices, as well as smartphone apps and tools, that can keep agents as safe as possible as they go about their business. These practices begin with education, but encompass everything from personal strategies to emerging technologies.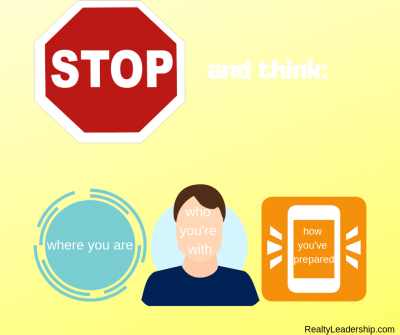 Which situations are most dangerous?
First, it is important to be apprised of when and in what situations danger is most prevalent. Any time an agent is alone, they become an easier target for predators. Showing properties after dark can also put an agent in greater danger. Agents with too much information circulating about them can also be more easily targeted; you want to be accessible to your clients, but not to those who might harm you.
Ongoing safety education is one of the best ways to protect yourself against potential danger in new and familiar situations. Such training will show you continuously updated information on what types of situations present the most risks.
Safety strategy and apps
It is important to have a strategy in place for every situation you might encounter, or at least the most common situations. These can include your own office, various properties (even divided into types of properties, such as rural or urban, private or commercial), and at meetings with clients and other professionals.
Different situations require different levels of preparation. Make sure to consider that what may be appropriate for your office may not be appropriate for a condo complex on the other side of town.
There are many apps available for real estate agents to keep themselves safe. These include Agents Armor, which sends alerts to brokers and emergency contacts when the user is going to a meeting, and BMonitored, which provides similar communication by sending safety alert confirmations at intervals. Background check software can also be useful, along with a host of other apps.
Other benefits
Aside from keeping you safe, having an awareness of and plan regarding personal safety can increase client trust as well as keep clients safe. Having a safety plan around a particular property can also make you more aware of the safety features of the home, and the perils, or lack thereof, of the neighborhood.
Ultimately, it is important to be safe both physically and professionally. You can do your best work when you are not preoccupied, and when you are confident you have covered every corner.