Open houses are one of the biggest parts of the buying process - it's important to make sure they are as successful as possible.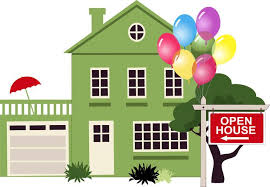 Open houses are the catalyst for the selling process. They attract new clients, invite new thoughts, and facilitate new prospects. Sometimes, the success of an open house can make or break a sale. For a curious passerby, an open house can act as a first impression for what could potentially be a great deal. Due to the weight that open houses hold, it is important to make sure that you do everything in your power to set it up for success from the very beginning:
1. Promote it from the start.
Emails, invitations, flyers, signs… you name it! Whatever you can do to advertise for the open house will only help in attracting interested customers. Advertising is also a great way to promote any incentives that you'll have at the open house – will there be a raffle? Refreshments? Possibly even food truck options? Anything that you'll have at your open house should be advertised!
2. Target specific people.
While it is important to get the word out as much as you can, it is also important to attract people who would be more likely to purchase the home. When holding an open house, target people who you could see actually putting a contract on the house in question. You can do this through Facebook ads, specific social media posts, or even through a video invite.
3. Gather information.
There isn't much point in showing a home, if you don't remember who you showed it to – make sure you always have the names and contact information of the people looking through the home! You can do this manually, by having a pen-and-paper sign in sheet, or you could have them type into a blank document on an iPad, OR if you're feeling really fancy, you could even use an open house tool such as Open Home Pro. Whatever you decide, make sure you have everyone's contact information so you can follow up afterwards.