Oftentimes, novice real estate agents are often individuals who know little about the market, lack a business plan, and fail to utilize valuable resources. Here's how to fix this.
Common Mistakes to Avoid as a New Agent
Usually, freshly minted real estate agents just want to make money and create a name for themselves. Although they are ambitious, energetic, and hard working, rookie agents are likely to be unaware of mistakes that could ultimately cost them their career.
Mistakes to avoid as a new agent include the following:
Lack of communication with your broker and client
Absence of business plan/marketing plan
Failure to utilize valuable resources 
Inability to think for themselves
Productivity maximization is not part of the agenda
In addition, try to avoid the mistake of spending too much of your own money on marketing. For example, Tara Christianson, Technology and Training Director for Century 21 Redwood Realty, shared how she invested $15,000 into marketing a home. Back in her first days as an agent, she spent a total of $27,000 in marketing thinking she would get the money back. Unfortunately for her, she wasted the money because her client changed his mind. The house eventually was never sold.
Tips for Fresh and Inexperienced New Agents
In fact, novice agents suffer the lack of experience and knowledge. There is so much they don't know and need to learn. Furthermore, new agents make common mistakes of allowing others to think for them and tell them what to do. Of course, if you're one of them, you are going to need guidance and help. Just try not to limit your own potential by doing everything people around advise you. Conduct research yourself and develop an understanding of the market.
Moreover, new agents must realize that they're a business for themselves. Although it sometimes is a team effort, the work you put in ultimately determines the output you are going to get. One way to maximize productivity is by getting a personal assistant. Don't think about what it will cost you, think about how would it be beneficial to you. Also, communication with your broker and clients is vital. Ask your broker questions, allow them to guide you, and try to understand the route they are taking you on.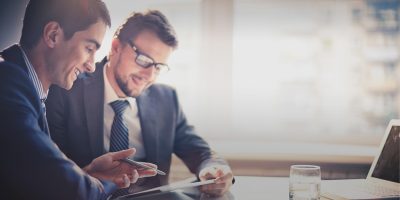 Utilize the resources that are provided all around you from the brokerage. On the other hand, with your clients, you should practice consistent communication habits such as text messages, updates, emails, and calls in order to establish and maintain a healthy relationship.
Above all, as a new agent, you need a business plan. The plan should have the following: goals, services provided, market outlook, budget, funding, and a marketing plan. Statistics shows that professionals who possess a business plan are more successful than those who don't. Moreover, establishing a marketing plan is essential. Invest in digital marketing and be creative with it. Determine what marketing platform is right for the listing and align your budget with it. If your budget is rather moderate, try an alternative that would be just as effective.
Summary
In recap, new agents are ambitious, energetic, and hard working, yet fresh and inexperienced. Entering into the industry, there are common mistakes they will inevitably make. For example, not using available resources and not having an effective marketing and business plan. Therefore, new agents should take advantage of all opportunities around them, apply themselves appropriately, and communicate consistently with clients to secure their success. Mistakes to avoid as a new agent are a lack of communication, failure to adhere to their own opinion, and failure to maximize productivity. Mistakes are inevitable. You are not going to be perfect. Just control what you have power over, and success will come.