Strong websites promote strong businesses - keep these questions in mind when designing your website.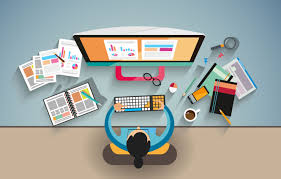 With technology advancing more and more each day, it is no secret that having a strong website is important to any business. Especially in real estate, web design matters exponentially. Clients will need to use the website to view listings, search for the agent information, and receive answers to their questions. With a flawed website, they may quit and take their business elsewhere. When designing a real estate website, keep the following few questions in mind:
How easy is it to use?
Clients will spend a decent amount of time searching through a realty website before deciding on a company to give their business to. If it's not easy to navigate, they are likely to be turned off. A sloppy website demonstrates sloppy attitude. Go through every webpage as if you were a first-time user – make sure it can be intuitively navigated and all important information can be easily found.
Is it current with the times?
No one likes to use an out-of-date website. If it hasn't been remodeled since 2007, chances are it's in need of a makeover. Just as trends in any field gain and lose popularity, so does web design. Pages are much cleaner and more minimalistic now than they used to be. It is important to consistently update your website to make sure it's aesthetically pleasing and keeps pace with the latest web technologies.
Does it target your audience?
In any real estate firm, it is important to know your client demographics. Therefore, there should be a course of action within the website for every sector of your target audience you may encounter. A strategic way to do this is with drop-down menus so clients can select options that suit their needs. You don't want to throw all the information onto the first page, but it should be easily accessible if a client wishes to explore different possibilities.