A dream team does not come from thin air, it is cultivated and nurtured. Here is what you need to know about creating your own successful sales team.
A winning sales team, like everything else that is worth having, is not easy to create. Fortunately, it is also not impossible. Here are the steps you should take to build your dream sales team.
Prior to developing a winning sales team, you need to identify what type of people you want to target and create a plan how to attract them. Creating a team that will take over the world requires three important steps: hiring, training and motivating, and tracking progress and success.
Developing a Winning Sales Team: Hiring
When it comes to hiring individuals, you must first determine where to find them. Good potential employees can be found on LinkedIn or referred to you by mutual acquaintances. The hiring process must be thorough. The idea is to build a solid foundation for your team. It is imperative to ensure you have picked the right person. You're essentially looking for individuals you can coach and develop. Once you've found those people and decided they fit into your organization, the next step is to determine their compensation. Compensation is an important factor, therefore, you need to make sure it is fair and in the best interest of the business. You don't want to pay someone too much and end up short on funds to cover the operating costs. Now that you have new hires, what's next?
Give Your Team the Tools to Succeed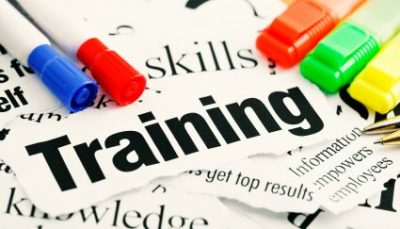 It is just not enough to build your dream team, now you have to supervise it. For starters, you must have the necessary tools and resources to help your team succeed. High-quality training programs, role playing, hands-on training activities and meetings, call shadowing, and successful sales scripts are crucial tools. You can't send agents lacking the necessary skill set into the trenches. They will never close deals. Training needs to be extensive but cost- and time-effective. Put your time and effort into training first and behold your success ratio to grow later. Be patient. Training should cover cold calling, dealing with objections, closing deals, and much more. Lastly, make sure training never ceases. Being a great real estate agent is a skill, like any other skill it can be mastered, and like any other skill it will wither and die off if not treated properly. Mastery is a process, not some made up threshold.
Motivation
While training is important, motivation is as essential to the success. No one wants unmotivated salespeople. So, how do you ensure that your team remains engaged? By providing them with the right incentives. Determine what motivates your team. Implement fun ways to keep people proactive. Many people are motivated by money. Therefore, sales competitions is a great way to get people going. Another commonly used method is gamification. A bit of healthy competition is always beneficial. Gamification can be used to make training programs more fun and often leads to higher levels of performance. It also helps develop self-confidence, fosters team spirit, and evokes competitive behavior. Motivation is a key to almost every endeavor we can think of.
Track Progress and Success
Obviously, it is important to track the progress and success your team is making. When the goal is constant improvement, monitoring progress and growth is imperative. Success can be measured by conversion rates, forecasted vs actual sales, etc. In order to develop a winning sales team, you have to monitor progress, motivate, and properly train your team. After all, a team that works together achieves more.