Pets may alter the selling process a bit - here's what you should keep in mind: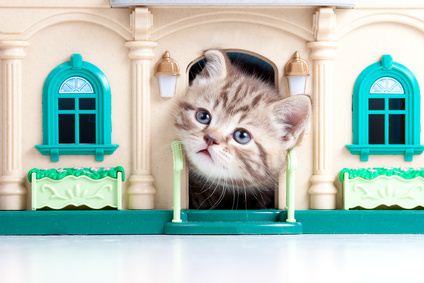 Pets are a great addition to families and many homeowners have pets of their own. While this is generally not an issue, there are a few aspects of selling that need to be looked at through a different lens if you are representing a client with pets. Their furry friends may be friendly and lovable, but it may make selling just a tad more difficult.
1. Check their insurance.
When selling a home, pets may sometimes be an insurance liability. Whether or not this is the case, it is important to check with the client's insurance beforehand. In the off chance that a pet may bite a potential buyer, your client should know how much it would cost to insure themselves against it.
2. Make sure pets are outside, crated, or put in a separate room during showings.
Even if your dog is the most people-friendly creature out there, or your cat is the biggest purr machine you've ever seen, some people may be afraid of them. It is simply a good rule of thumb to keep pets away when strangers are in the home, just because you never know what someone's personal experiences with pets may be.
3. Fix any pet-made damages.
Maybe your cat likes to use the basement carpet as a scratching post when you're not looking. Or your dog bit through the wooden staircase railing one day when he wasn't getting enough attention. Whatever the case may be, any pet-made damages to the home should be fixed before the home is sold. If it is in the process of being fixed, make that clear to any potential buyers as well. Some buyers may turn away if they notice damages to the home, even if they are minor. Ideally, all impairments to the home would be fixed before showings begin, but if that is not possible, they should at least be promised to be fixed before the sale is complete.