Due to an act proposed by Senator Elizabeth Warren, there may be more affordable housing solutions.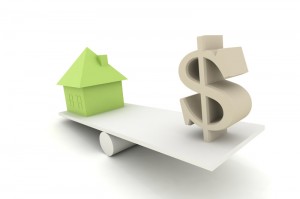 At the end of September, Senator Elizabeth Warren proposed The American Housing and Economy Mobility Act. The purpose of this act is to help ease the affordable housing crisis we've been seeing since the start of the year, in order to aid the homeowners and renters who have been suffering from it. The act would provide $470 billion, which would go toward affordable housing trust funds and the expansion of financial institutions.
Warren understands that housing is among one of the biggest expenses that families face, and the mission of this act would be to provide some relief to those expenses. According to Warren, "My bill would cut rents by 10% and give families in urban, rural, and suburban communities more economic security. This proposal will attack the rising cost of housing by helping to roll back needlessly restrictive local zoning rules and taking down other barriers that keep American families from living in neighborhoods with good jobs and good schools."
Many people are supporters of this act, including the National Low Income Housing Coalition's President and CEO, Diane Yentel. Yentel believes that this act could make strides in assisting low income families, in addition to reducing homelessness and housing poverty: "The proposal expands investments in proven solutions—like the National Housing Trust Fund—at the scale necessary to help millions of the lowest income families who today face impossible choices between paying rent and putting food on the table, buying medication, or saving for a rainy day. Congress should quickly enact this ambitious bill to help end homelessness and housing poverty once and for all."
It may be a while before we hear any news of this act being passed or not, but in the mean time we can keep our fingers crossed that more affordable housing is on the horizon – whether the act gets passed or not.