NAR recently received $20 million for their investment in DocuSign.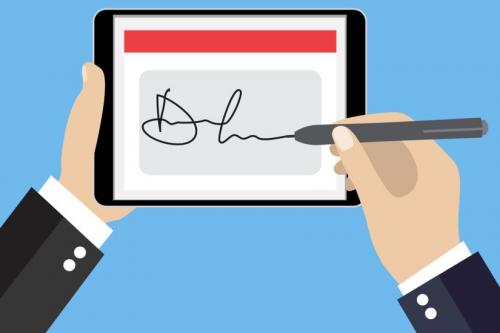 The National Association of Realtors invested in DocuSign, which went public last month. According to NAR CEO Bob Goldberg, they received $20 million from their investment as soon as it went public.
But that's not all – Goldberg is also president of Second Century Ventures, which is another capital branch of NAR, and an additional investor in DocuSign. According to NAR First Vice President Vince Malta, Second Century Ventures originally invested $5 million in DocuSign, and received a whopping $43.8 million after selling 28% of their shares in the IPO once it was publicized.
The electronic signing platform has been taking the real estate world by storm and has become a key component to the work of many real estate professionals. It is especially useful for agents who may have out-of-state clients who don't want to commute back and forth to sign forms. DocuSign has made it easy for both real estate professionals and their clients to conduct business, and everyone who has tried it seems to be loving it. It is no secret that the company is doing well and it is only expected to grow more in the future.
SCV and NAR were extremely successful in their decisions to invest in DocuSign, and Malta states that their goal is to focus on more investments for promising companies in the future. The aim is "to further invest in other companies and in industry for our success as a whole."
These investors know what they're doing, and they're not looking to stop anytime soon. Their meticulous investment team does extensive research and damage control to figure out what companies are worth investing in. While we may have missed the boat on DocuSign, it may be wise to keep track of who SCV and NAR are investing in – they only choose the best, and investors may just come out with a multi-million deal in the end. Who wouldn't want that?