Home values are continuing to increase - what does this mean for buyers and sellers?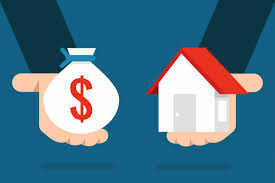 Home values increased yet again in July. The median home values have increased 8% year-over-year, and were at $280,000 during the month of July. However, a market analysis by Zillow also discovered that the growth of 20 of the largest 35 markets actually slowed in slight amounts.
The reason for the slowdowns in these markets? More homes for sale than there were a year ago in 19 of those 35 markets. The rental market is also slowing down a bit, as the average rent throughout the United States climbs 0.5% from a year ago, making it $1,440.
What does this mean for buyers? Unfortunately, the odds are not looking like they will be in their favor. Nationwide, home inventory is still at a low, at 3.9% year-over-year. Zillow also believes that it could be as long as two years before the market begins to favor buyers once again:
"Home values are still growing faster in most major markets than they did historically, one reason it's too soon to call it a buyer's market. Lower-valued homes also continue brisk gains: Homes valued in the lower third nationally rose 10.9 percent in value year-over-year, while homes valued in the top third rose at less than half that, at 4.9 percent."
If you have a prospective buyer who can wait a couple years before making that financial decision, that may be the wisest advice you can give them at this point in time. It is currently a sellers' market, and it may be quite a while before that changes. Advising sellers to lower prices despite the increase in home values may also help their homes sell quicker and easier in this time where it is difficult for buyers to purchase a home. After all, going with the trends of the market isn't always the best call in the end, if it means a home will sit on the market with no traction.