The housing market has been slowing, but does that mean it will decline?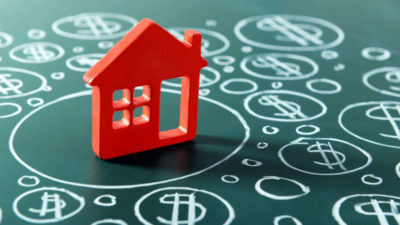 Well, to put it simply, probably not very much – but that isn't necessarily a bad thing! The housing market has been slowly declining, especially due to rising mortgage rates. However, that doesn't mean that we will face a significant downturn anytime soon – and we are hoping it stays that way.
While we were in the middle of a financial crisis, we saw an incredible variation among home prices – a fluctuation so great that the term "housing bubble" was coined to describe it. While it may seem as if we're headed down a similar hole, other real estate and economic professionals have their own opinions – Robert Shiller being among them.
If you don't know who he is, Robert Shiller was one of the co-founders of the Case-Shiller Index, which tracks the prices of homes across the United States. If that isn't impressive enough, he is also a Yale economist and Nobel Prize recipient. According to him, it doesn't seem as if we're headed into another housing bubble: "You can call it a bubble, but it's not the same. It's more placid. I don't expect a sharp turn in the housing market at this point."
However, other people have challenged this claim. Peter Boockvar, chief investment officer at Bleakley Advisory Group, believes that the housing market is indeed on a sharp decline that we should all be aware of: "Anyone watching home builder stocks or watching the data all year should not be surprised but it's clear this important area of the US economy, highly sensitive to price and rates, has obviously slowed sharply."
Whichever claim you agree with, I think we can all be in agreement that we can only hope for the best with the housing market. We never truly know what unpredictable changes may come our way, but at least for now we can hold out hope that there won't be any dramatic declines.