Read this article to see what are the top 5 mistakes listing agents make.
The process of a homeowner hiring an agent to help them sell their house in a sense is equivalent to a surgery. A patient entrusts their life to a surgeon in hopes that the procedure will go well. Commencing at the start of it, a patient has very little to no control over what is happening. It vividly resembles the transaction between a seller and an intermediary – the former entrusts the agent with the task of selling their likely most valuable asset. Unfortunately, real estate agents, similar to representatives of any other profession, do get fired. Why? There are 5 simple reasons for it you should know to avoid such a fate.
1. Failure to deliver quality photos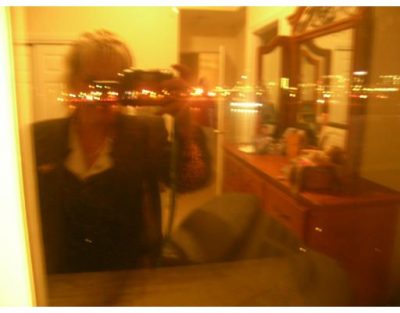 No matter how eloquent you are, it's not the 16th century anymore, and people want to look at what they are considering to buy. The real estate market experiences no scarcity in houses being listed every day, so the first impression is what you absolutely have to take care of. High-res photos with the accurately chosen lighting and perspective can make all the difference. It's the first thing that makes potential buyers open the listing. Let's not give them a reason to scroll it down.
2. The lack of a plan
When sellers ask how their house is being marketed, they expect an answer. A listing agent that can't tell sellers if there is going to be an open house, where the listings are being posted, is clearly less than ideal. Make sure listing agents can answer those questions and know what is best for the house.
3. Unfamiliarity with the paperwork
Oftentimes, agents rely on homeowners to lead them through the paperwork. They are fatally mistaken. Sellers hire an agent to take on the heavy lifting and save their time, not the other way around. And if you can't guide them through the contacts and explain every single syllable, they will soon to come to realize it's easier to hire someone who can.
4. Poor Communication Skills
Agents get bombarded with dozens of requests of all kinds on different platforms –  phone calls, email, texts, and social media. First, this requires an agent to possess a developed multitasking skill and a sharp mind. One thing having slipped your attention can cost you a client and, probably, potential referrals. You have to keep all of it in your head. Easier said than done, considering the modern pace of business and the number of various matters agents attend to. Second, people expect quick updates on request. They generally don't care how busy you are and how many people may be calling you at the same moment. If you are in the business, you have to find a way.
5. Unprofessional conduct
However trite it sounds, it never ceases to amaze how often people forgo the basic rules of politeness. When dealing with buyers, sellers or fellow agents, you must not show irritation or frustration in a way that can uncover your "dark side". We all have our ups and downs, but it must not affect the business side. Your clients don't care what's happened to you and they expect full dedication to the matters at hand. Raising your voice, putting in curt remarks, being inattentive, irresponsible or late is unacceptable under any circumstances. Be focused and be polite, or take a day off and sort things out if you can't put them out of your mind.