Real estate software may be pairing with self-driving cars in the future.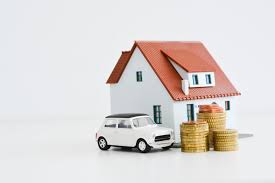 Real estate software platform Great Agent has some technologically advanced ideas in the works. Essentially, Great Agent is planning on making their software compatible with self-driving cars. If this is successful, it will be possible for prospective home buyers to be picked up at their home or place of employment, and the car will tour them around selected neighborhoods, stopping at each home for sale that matches their criteria.
The idea of self-driving cars is becoming more and more popular, and while they are still a rare (and pricy) commodity, it has been predicted that they will become a more attainable reality in the somewhat-near future.
The act of viewing a home has already become much simpler than it has in the past. It used to be that buyers would need to get to the real estate office to get printed maps of where to go, or have their agent drive them to the homes that they wished to see. Now, many buyers and agents rely on Google Maps or similar technology to get to the homes that are for sale. Therefore, it can only be assumed that in the future, all a prequalified buyer might have to do is to step into a self-driving car such as a Tesla, and the car will tour the areas that fir their criteria, accompanied by a video connection to their real estate professional.
Great Agent has already started their research and analyzation process in entertaining the possibility of adapting their software to accommodate self-driving cars. When this becomes a reality, Great Agent will be the first in the game – and it may not be too far in the future. As self-driving cars become more common, they will almost undoubtedly become a marketing tool for real estate brokerages and companies everywhere. It makes sense to start The best prepared meals for bodybuilding – beakthnerja7 hgh post n98 on bodybuilding supplements – why do you need? – far more awesome. preparing for this technological advance sooner rather than later.