These top real state platforms compared in a recent survey of Realty Leadership, Inman and Forbes readers.
Popular real estate platforms go head-to-head.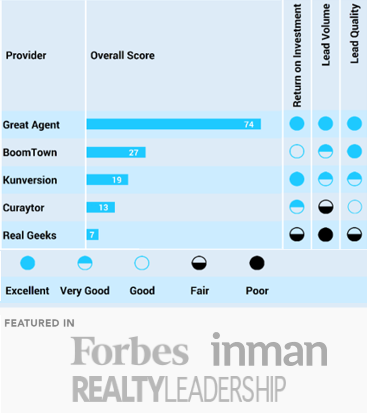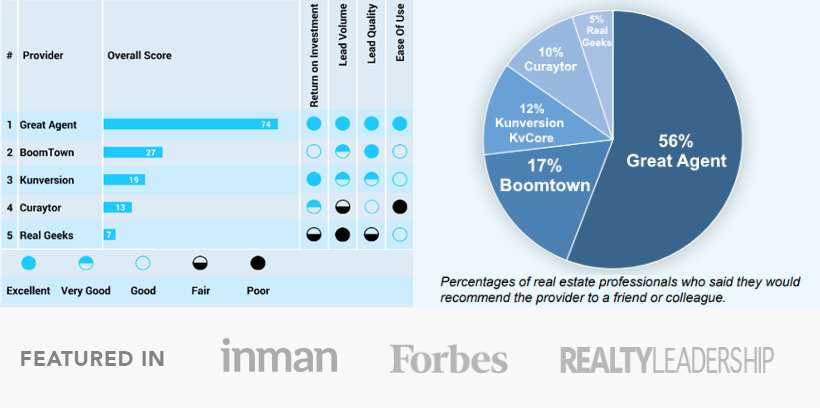 Boomtown started up as a turn-key solution for real estate teams and brokerages. After a few years of mixed results, Boomtown took out a $20 million loan to change their solution to serve individual agents.
Boomtown works great on desktop computers, whereas Great Agent is a newer platform that was built for mobile first. This mobile optimization is generally desired in areas where the home buyers and sellers are using their smartphones as part of their real estate transactions.
Great Agent's business model is also very different from Boomtown in that Great Agent goes into a market and provides exclusivity to their website design, providing a significant advantage on Google, Yahoo and Bing. On these search engines, uniqueness is one of the most important criteria for ranking.
Boomtown is a good solution for new agents just starting out, whereas Great Agent wins our recommendation for teams and brokerages. Let's review how we came to this conclusion.